---
This section contains learning tools that can help learners in their research works. It includes free citation / bibliographic generator, grammar checker, and plagiarism checker freely available for use.
FREE CITATION / BIBLIOGRAPHIC GENERATOR

Citation Generator
(Access: Free Access)
Citation generator is citation creator focusing on writing and productivity tools that supports MLA, APA, and Chicago formatting.
EasyBib
(Access: Free Access)
EasyBib is an intuitive information literacy platform that provides citation, note taking, and research tools that are easy-to-use and educational.

Scribbr
(Access: Free Access)
Scribbr is composed of strong, experienced, international team with more than 500 editors working across the globe. Services include Proofreading & Editing service, Plagiarism Checker, APA Citation Generator and Knowledge Base
GRAMMAR & PLAGIARISM CHECKER

Grammarly
(Access: Free Access)
Grammarly strives to help people understand one another, whenever and wherever they communicate. More than 20 million people around the world use our AI-powered product every day to strengthen their writing and say what they really mean. Our writing assistant supports clean, mistake-free writing while offering suggestions that go way beyond grammar.
Ginger Software
(Access: Free Access)
Ginger is an AI-powered grammar and spell checker focusing on the English language. Ginger has received $25 million in investments since the founding in 2010. Ginger is a recognized leader in innovation & technology and has filed for several patents for their major technological innovations. Ginger continues to innovate and make the best use of new deep learning techniques, advanced language models, and more. Using machine learning, Ginger's tools keep up to date with the way language usage evolves.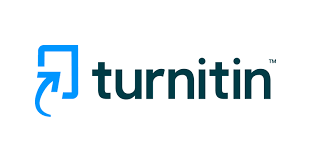 Turnitin
(Access: UP System Subscribed)
Turnitin provides instructors with the tools to engage students in the writing process, provide personalized feedback, and assess student progress over time. It is used by more than 30 million students at 15,000 institutions in 140 countries.
See User Instruction here!